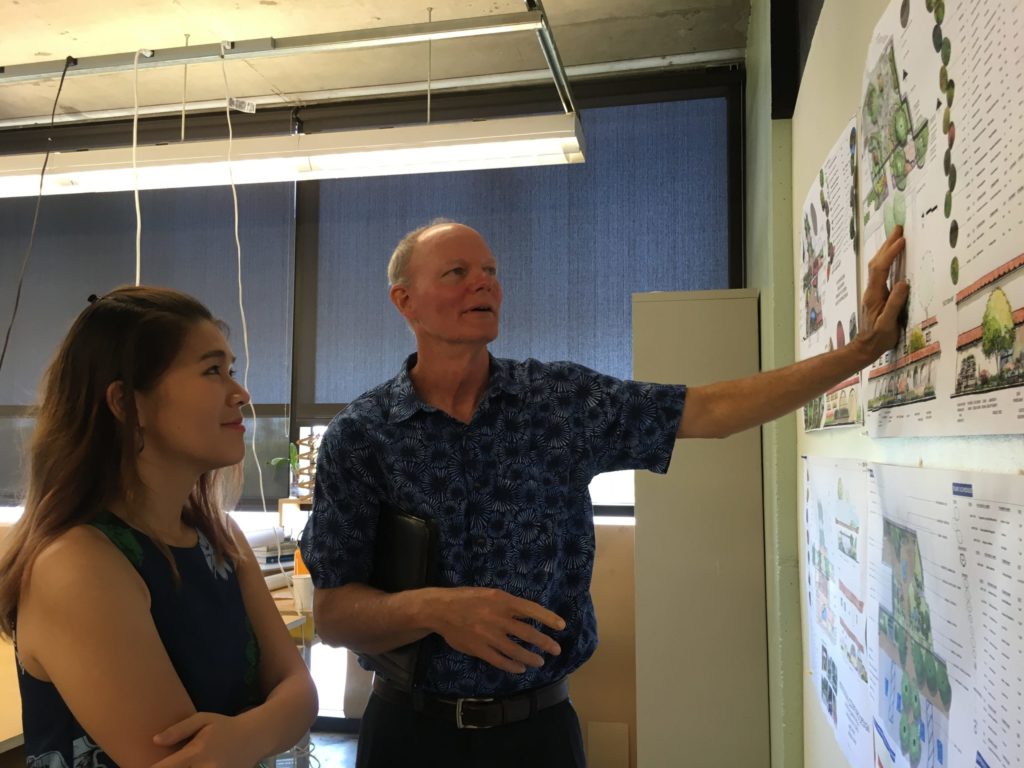 Helping Future Landscape Architects Develop Native Plant Selection Skills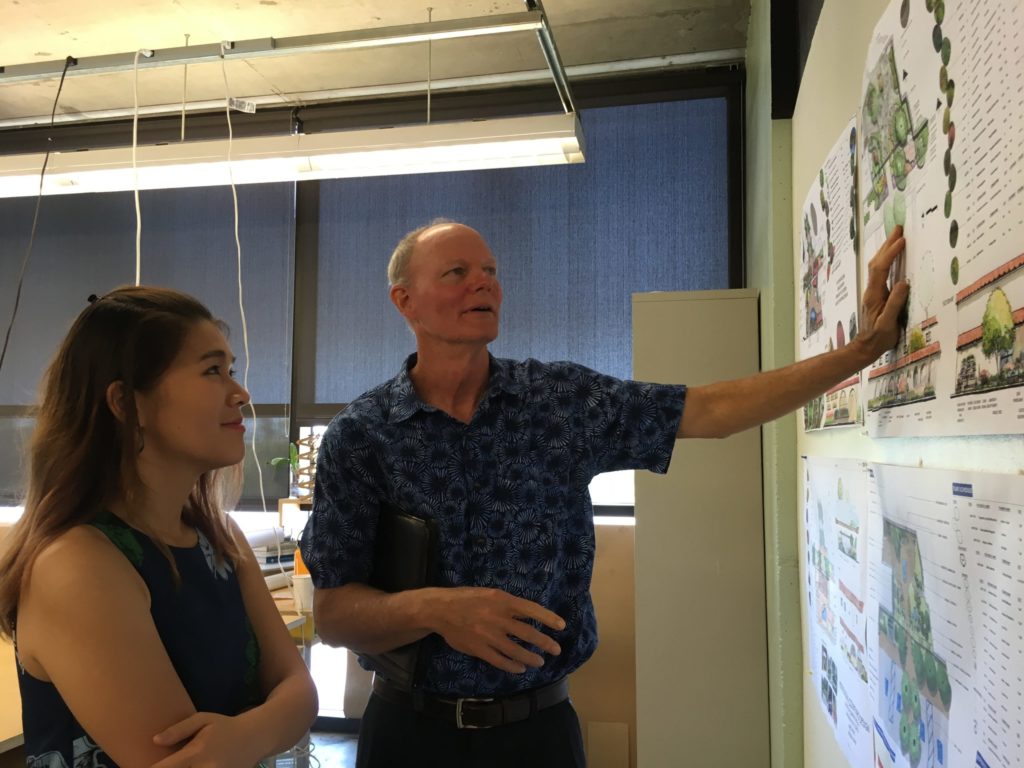 Landscape architects design community parks and playgrounds, public gardens, institutional campuses, golf courses, shopping centers, roadsides and streetscapes, common areas in residential developments, resorts, theme parks, residential landscapes and all sorts of special function landscapes (e.g., stormwater ponds). They also get involved in restoration and land use planning.
Bottomline — landscape architects have a big influence on what gets planted and represent a huge opportunity for restoring native plants to our communities. But students of landscape architecture often have limited opportunities to learn about native plants.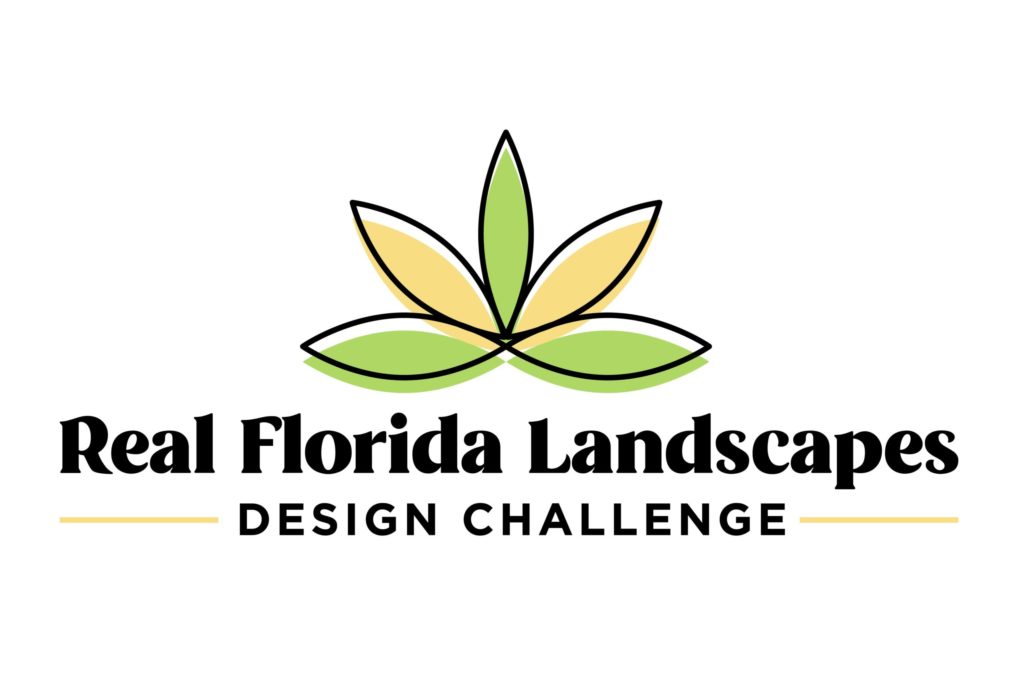 Since 2018, the Native Plant Horticulture Foundation ("Foundation") has partnered with the University of Florida (UF) Department of Landscape Architecture to help students gain practical knowledge and awareness about the selection and use of native plants. The Foundation organizes an annual Real Florida Design Challenge program, a component of the Planting Design Studio class taken by both undergraduate and graduate landscape architecture students. This competition is based on a prior Real Florida Landscapes Design Competition developed by our Florida parter, FANN (Florida Assoc. of Native Nurseries), run from 2013-2017.
The Real Florida Design Challenge requires the use of 100% Florida native plants as defined on FANN's website or the Atlas of Florida Plants, an authoritative botanical reference for the state's flora. Evaluation criteria include aesthetics, creativity, right plant/right place, use of regionally specific plants, diversity of plants, support for wildlife including pollinators, and landscape sustainability, including practical maintenance needs and selection of plants based on their eventual mature size.
The Foundation partners with FANN to recruit native landscape professionals who serve as volunteer consultants to students during their research and design process or as judges reviewing final plans submitted for competitive jurying. Databases and books offer great ideas and inspiration, but real installations and maintenance are where the proverbial "rubber meets the road." Conversations with professionals who have years of experience using native plants in a variety of settings and contexts enable students to gain practical insight that might otherwise take years to develop.
For the challenge, students develop a conceptual plan with planting schedule, narrative and illustrative artwork. They conduct a site visit, collect soil samples and record site measurements and other design constraints. Whenever possible, they visit a nearby native plant nursery. FANN volunteers review interim designs and offer tips on plan selections, availability, sizes, spacing and maintenance. Students can then revise their plans before submitting them for competitive jurying by a panel of professional landscape architects and native landscape designers and installers.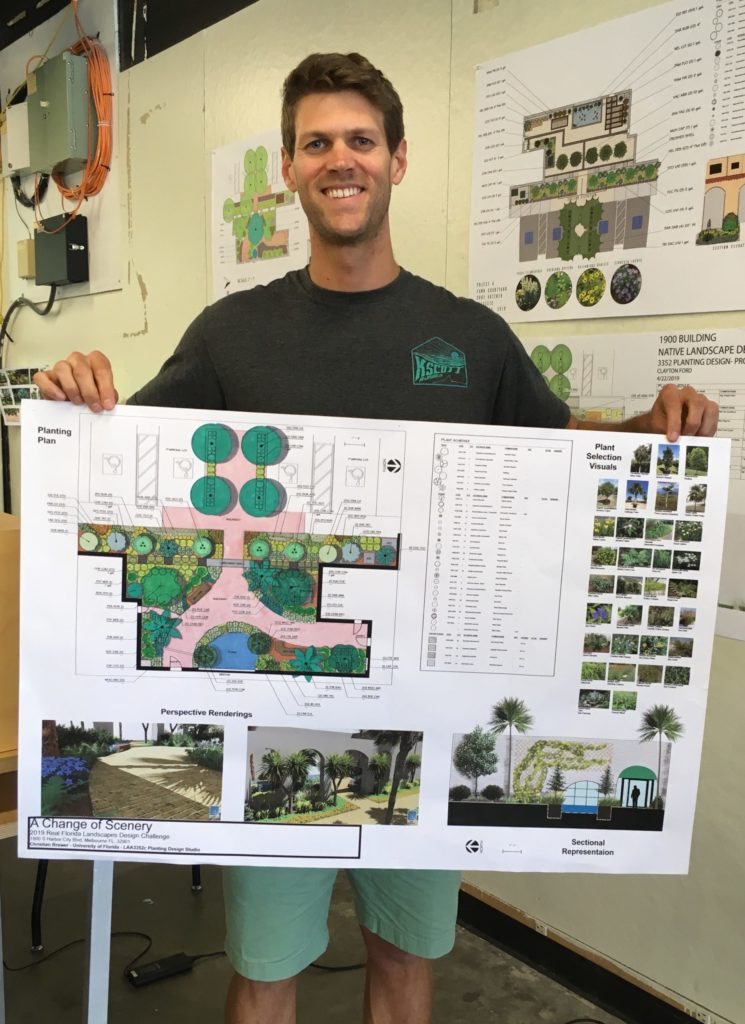 Each year, the foundation and FANN have the opportunity to work with 15-20 students. We have been really thrilled with the interest and response shown by students. Long term, we hope to add capacity to track students as they begin their careers and put their new native plant skills to work.