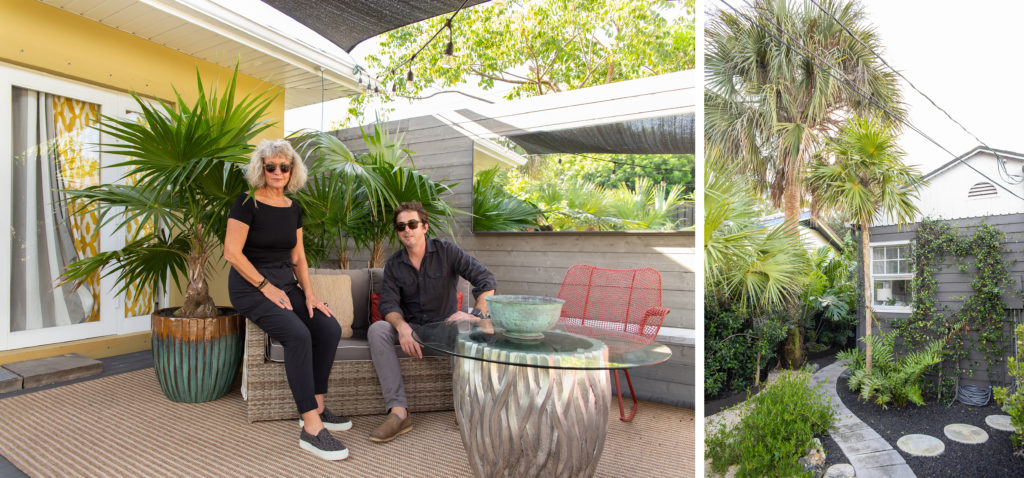 Florida Natives and the "Art of Space"
Debra Yates and Benjamin Burle bring native plants into upscale South Florida landscapes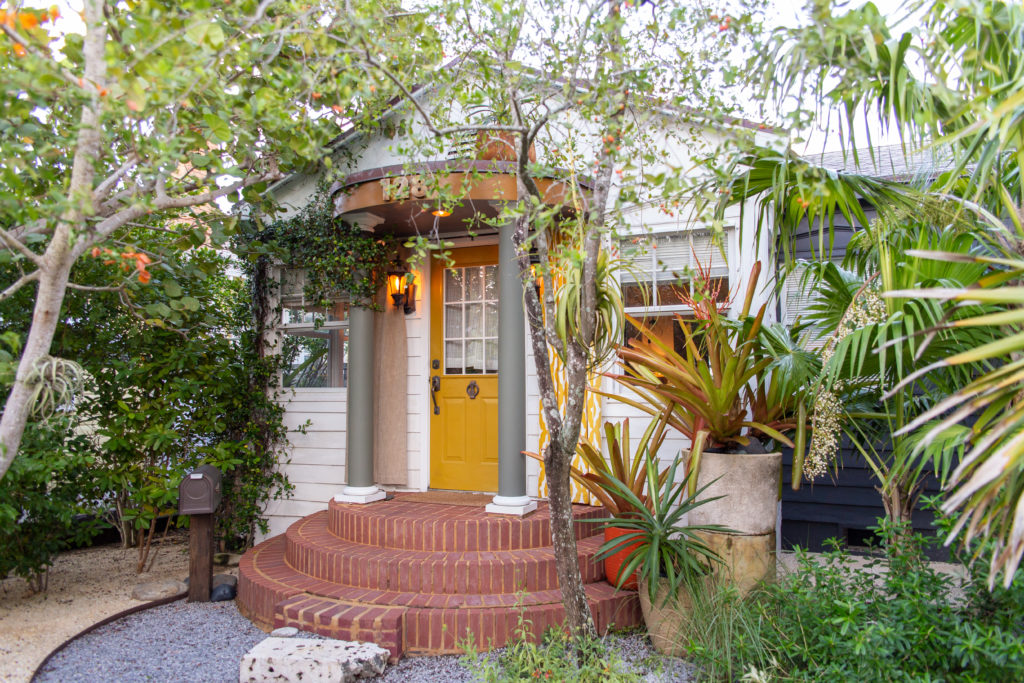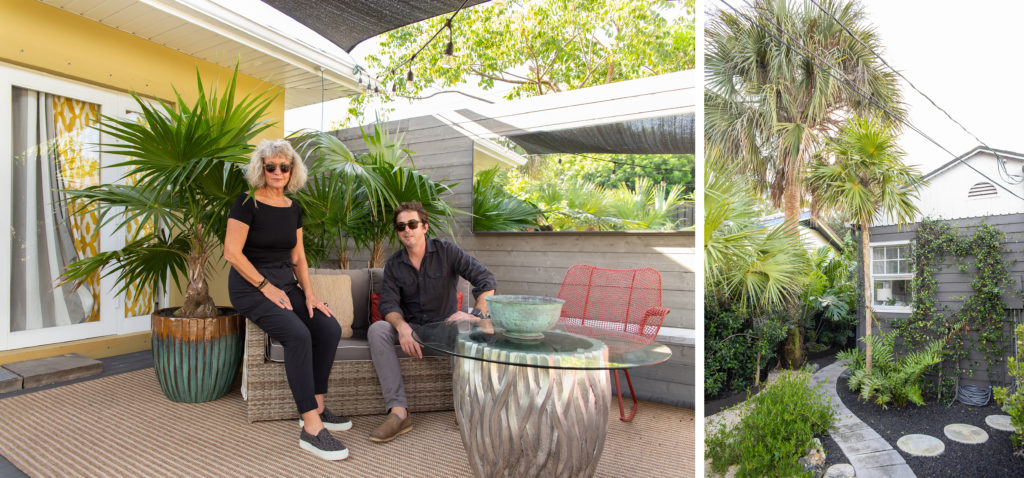 The 1945 historic cottage is home to the award-winning design practice and painting studio of Debra Yates and Benjamin Burle, a mother-son duo who are leaders in designing sophisticated, stylish and sustainable landscapes with a focus on native plants. Their O street cottage is just one example of many coastal landscapes they have transformed in the South Florida region.
Although they only recently became a part of the Lake Worth community, Debra and her son Ben have strong roots in South Florida. Debra is a 4th generation Key West "Conch," and Ben was born in Coconut Grove, Miami. "Ben grew up in a house in South Miami that was in Casa Vogue, Metropolitan Home, Southern Accents and other design publications. Our friend Roberto Burle Marx, who Ben was named after, would come to the house. Ben lived in this very interesting, funky space and grew up in this world [of design]… and he also happens to have very good taste! Which is personal, you don't learn that in school," says Debra. When Ben was studying at Florida International University, Debra was designing landscapes in Key West. When he graduated, they saw an opportunity to design interior and exterior spaces as a team, and so decided to work together.

Debra and Ben, who consider their work "the art of space," have a specific process which focuses first on gathering the historical and ecological context of the places they are working with. "When we first receive a project, we study a radius around the site. We try to find natural areas in close proximity where we can study and gather insight from the way the native plants interact,¨ Ben explains. "For a recent project on Palm Beach, we were inspired by the Snook Islands Natural Area. We were able to use plants almost entirely native to this county, many of them plants identified in that natural area. Debra added, "and what we have to do is have more projects like the one in Palm Beach… using natives in sophisticated settings, accentuating the right things, designing the hardscape to complement and support these plants."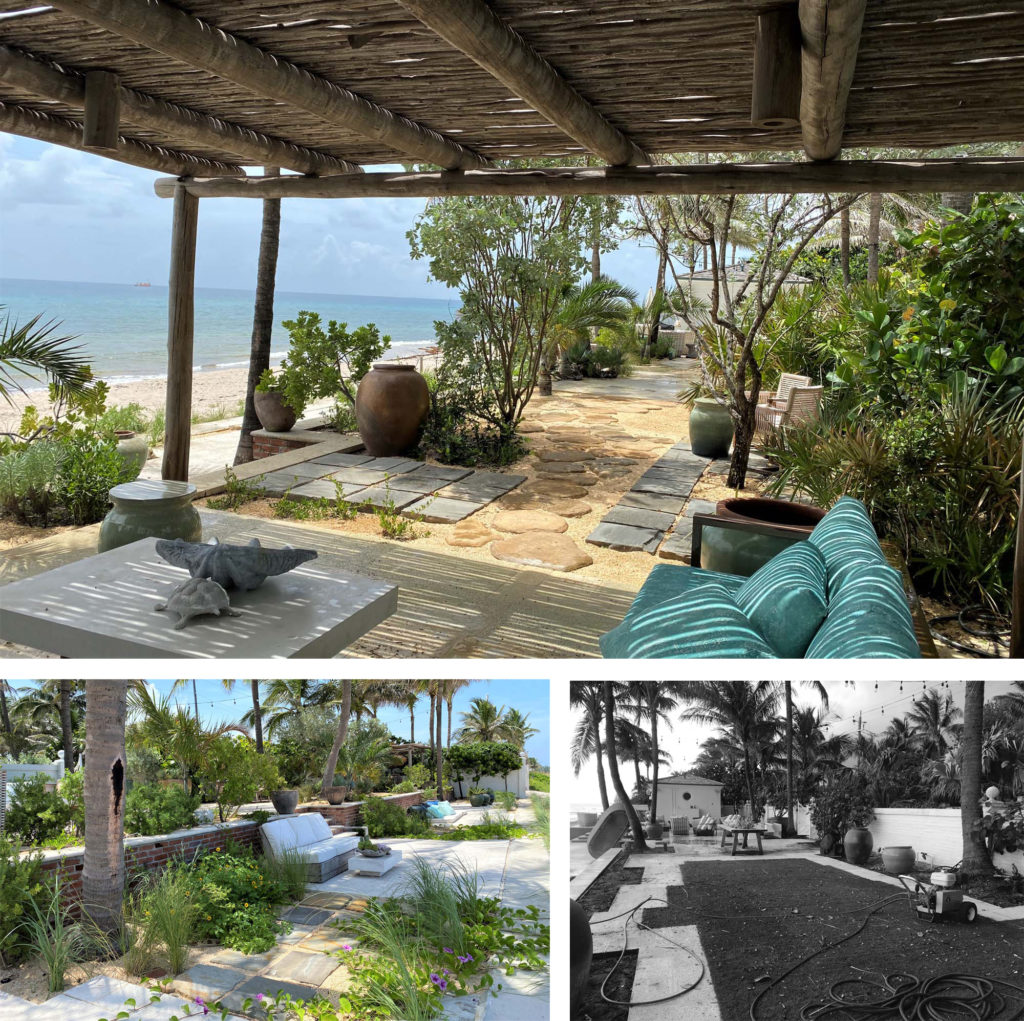 INTERVIEW ABOUT DESIGN PROCESS
Debra, Ben and I sat on the back porch of their cottage studio, chatting back and forth about their background and the Palm Beach seaside garden. The topic flowed into a deep dive about their methods for design. The following is that conversation:
Isabella – "So, you mentioned you have a specific method for selecting plants at nurseries. Can you explain that a bit more?"

Debra – "Most landscape architects will have someone select the "perfect" trees for their projects- but when we go to select trees, we choose the most imperfect trees we can find. These mimic the forms of trees in nature. We lean trees when we install them… and when a tree is craned into place and settled in – it suddenly looks like it has already been there. That's an art form Ben and I share. It makes our work very different, because we see it as art."

Isabella – "That truly is different… you're considering gestures that are so minute, yet make such an impact. However, your intentional consideration of the details doesn't just end with the aesthetics… you also pay attention to addressing biodiversity. It's really the best of both worlds. Beauty and biodiversity don't have to compete. You don't choose one or the other. So then the landscape isn't just beautiful for humans, it's also intriguing for wildlife."

Ben – "Right, for example.. we let trees grow into their natural form. So no pruning or trimming in a restrictive manner, so that we get to see the natural process of the tree take shape. So often, our native trees and landscapes are disturbed by traditional maintenance regimens, and there's no rest time for any type of bird to make a nest and lay… flowers or berries get cut and bagged for trash or the plant is pruned before it can even produce flowers…"

Isabella – "So on one hand, you're talking about very specific design choices or manipulation…. like tilting trees when planting them. Then at the same time, once the tree is established, you let it be without manipulation. It's an interesting balance between artistic gesture and plant self-regulation."

Debra – "And a lot of it is knowing how to put things in the right places. Overall, it just makes the space feel better, it just does – because it's in harmony with nature."

Ben – "It's also definitely a disconnect with people and plants too. Like with thatch palms – we tell our clients and others not to trim the palms, not to cut down the seeds – because then you are robbing the plant of providing its ecosystem service for birds, butterflies and bees…. which a lot of people don't realize is something native palms provide. They think that they just need small milkweed shrubs, but butterflies like palms too!"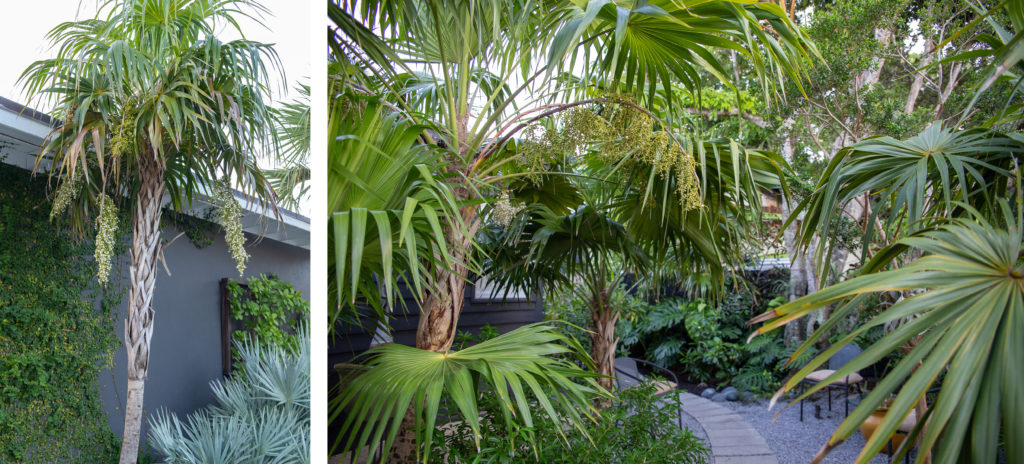 Debra – "The disconnect is especially apparent in Florida. Many don't realize that the tropical palms they associate with Florida aren't native… but the Sabal Palm, which many people don't like, is. One of the reasons I moved here was because of Bryant Park… the Sabal Palms there are magical and inspiring, since we like to do projects where we use trees as sculpture in large spaces."

Ben – "This is why knowledge about local ecosystems but also the history of landscapes and design to a region is so important. I'm always curious about the history of places. Artificial turf grass, date palms and hedges are really popular now in Palm Beach, but it wasn't that way historically. When you look at old photographs of landscapes from Palm Beach, you see it was much more wild and natural in its infancy than today… even with the high class houses."

Debra – "And we feel that the importance of a tree is equal to that of an architectural feature. They go hand in hand."
After chatting on the back deck, Ben took me on a tour of their cottage landscape, pointing out varying natives and their special qualities. Iconic South Florida non-natives, like Bougainvillea and Monstera, also dotted the landscape, but natives took center stage. Even the terracotta pots featured native plants endemic to South Florida.
But what made the O Street cottage such a unique example of design with native Florida in mind, was the bold use of architectural elements that only elevated the sophistication of the plant choices.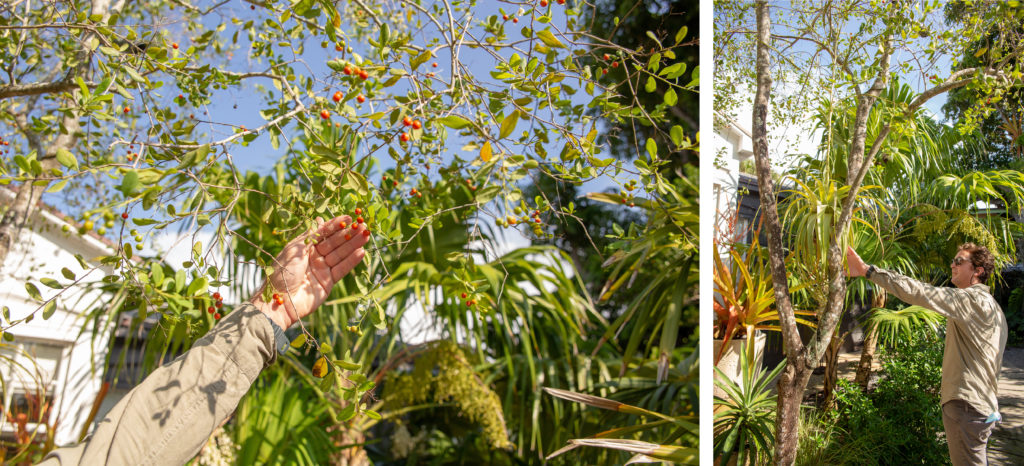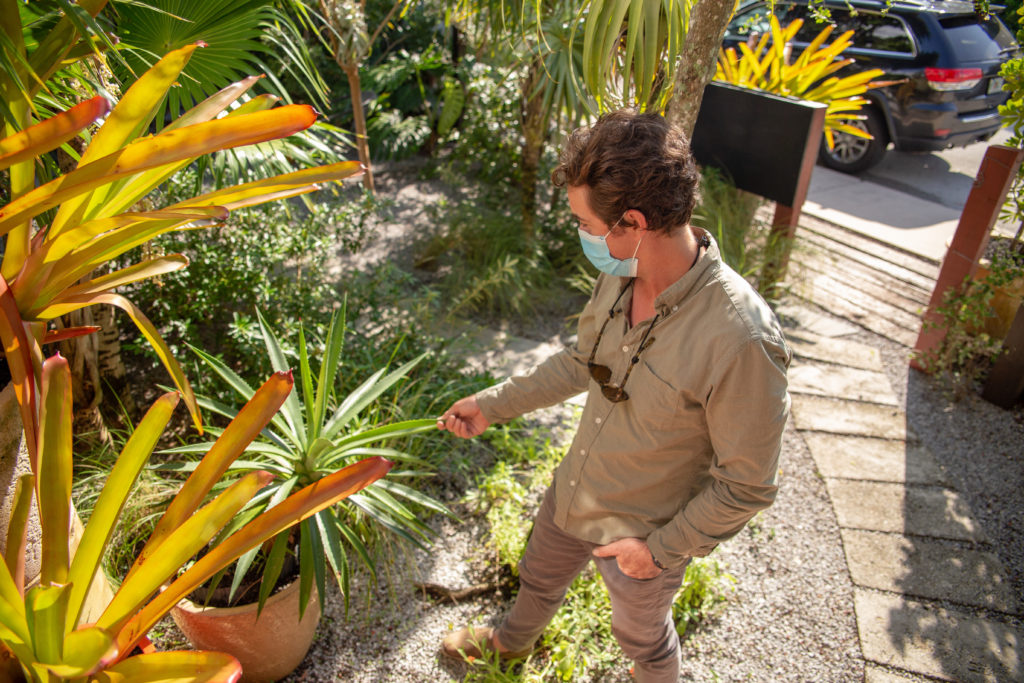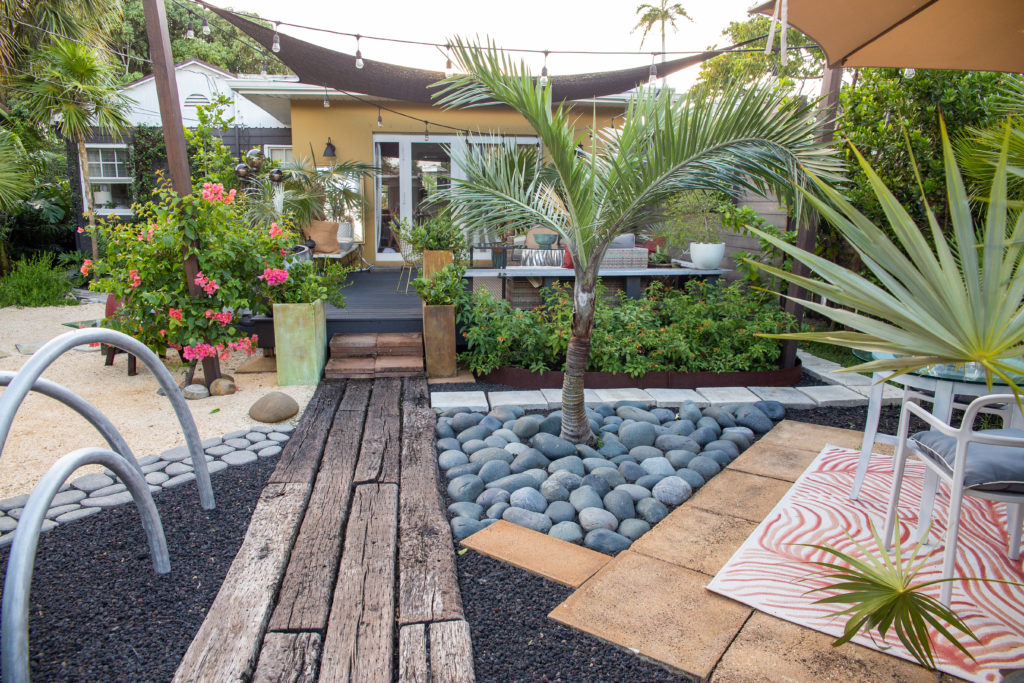 [ This is the first story in a series about the next generation of native plant professionals. By sharing diverse, younger perspectives, we hope to spark conversations about the many ways we can bring more native plants to the urban landscape and just as important, more professionals into the industry to serve the growing demand for landscape sustainability.]