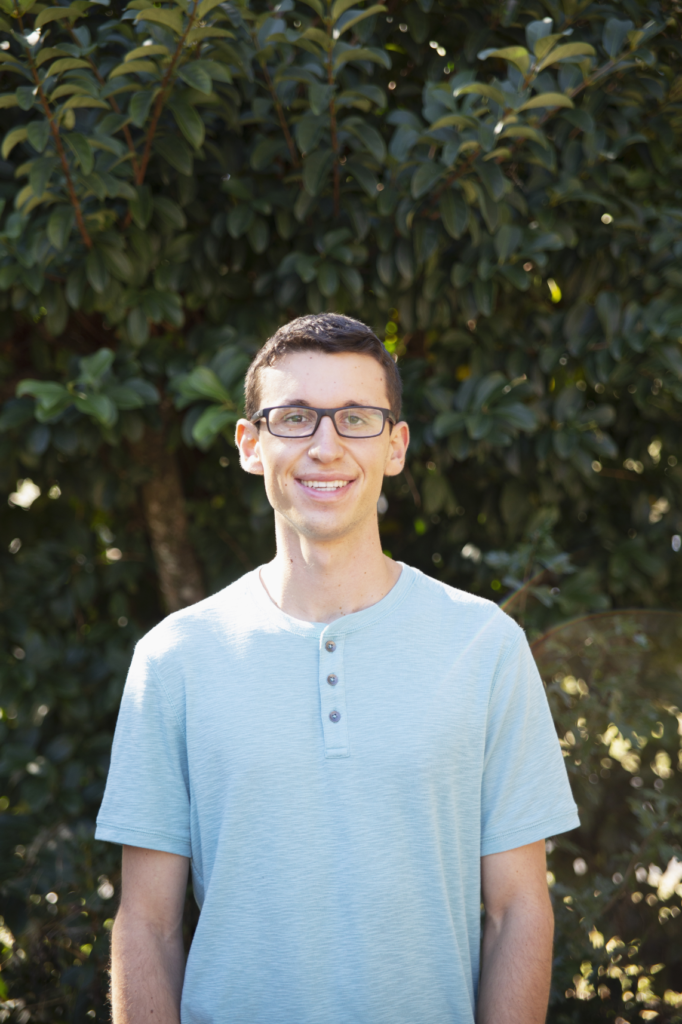 Fall 2020 Real Florida Design Challenge
Most of us [students] don't have the experience of seeing the plants in person, seeing how they perform in the landscape, really knowing what they look like and what they need. Looking plants up online and reading about them is not enough. We need to see more installed landscapes. It would be nice to have class visits to [plant] nurseries and demonstration gardens, and have more hands-on opportunities with native plants.

Michael Hutchinson, Fall 2020 Real Florida Design Challenge Award Winner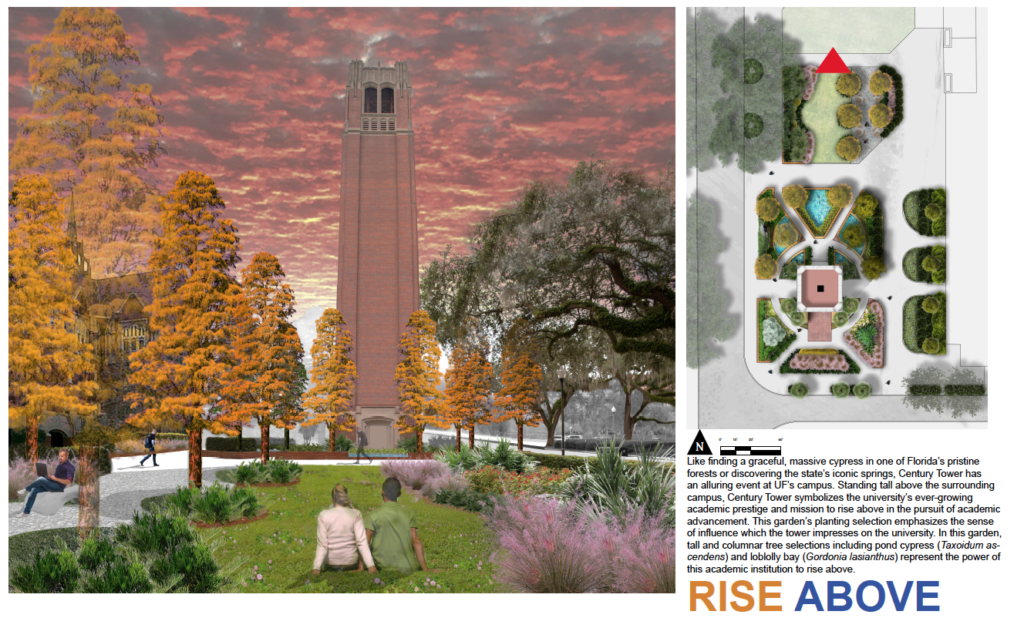 The Covid pandemic resulted in several changes to our Real Florida Design Challenge program. Faculty selected an on-campus site for design, a historic memorial to alumni and students lost in World Wars 1 and 11. Instead of consulting in person at a pin-ups event, our volunteers had to engage with students via a three-hour Zoom meeting. Despite all the challenges of this year, the students "rose above" and judges proclaimed the 2020 submittals the very best yet.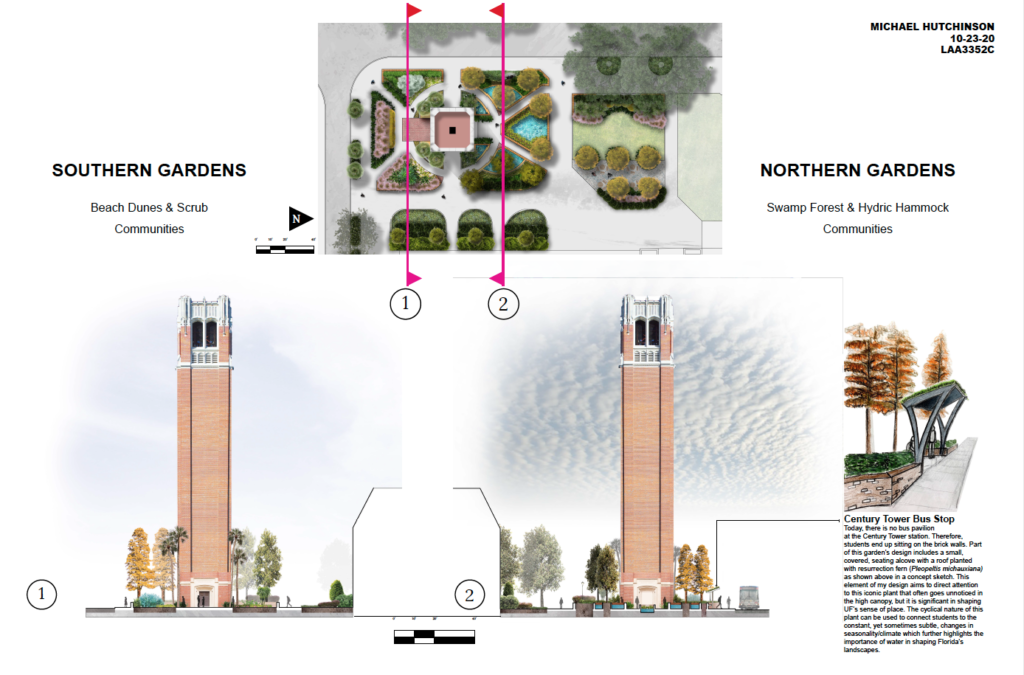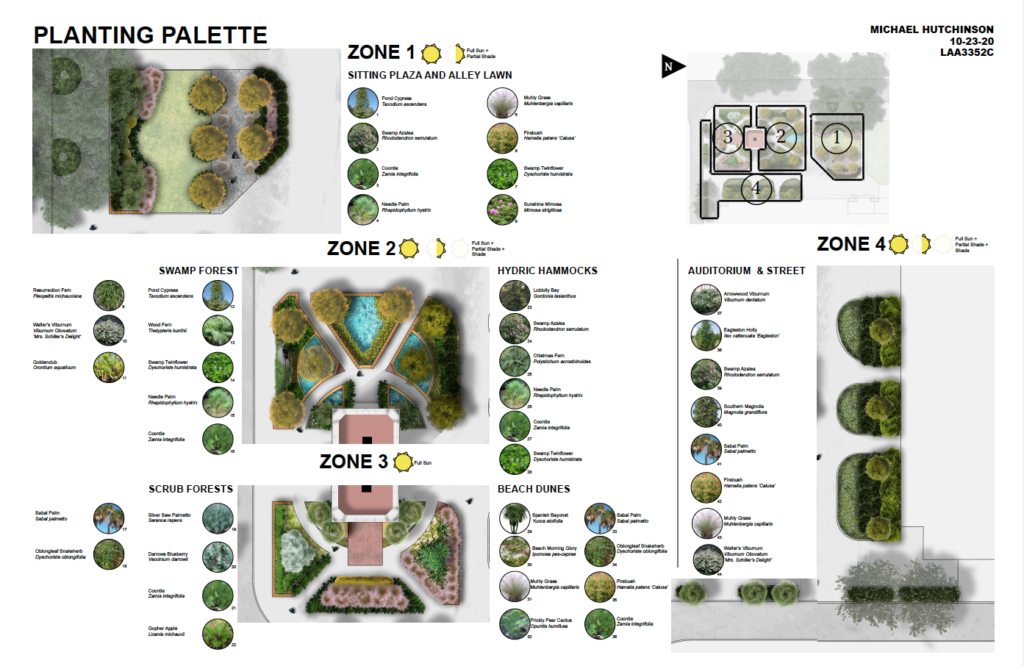 Michael Hutchinson's garden designs are a spirited display of Florida's most iconic native plant communities: swamp forests, hydric hammocks, scrub forests and beach dunes. Michael envisions the gardens as a representation of the university's commitment to providing higher education for the state's diverse population, with a united goal to rise above in academic pursuit. Visitors to the gardens would be reminded of the many different places across the state called "home" by members of the "Gator Nation." The gardens would also showcase the wide-ranging diversity that makes Florida an internationally significant hub of ecology, education and advancement.
The 2020 submissions were of such high quality that it took our volunteer judges, including professional landscape architects and experienced native landscape installers, a while to decide on first, second and runner up placements. The judges finally agreed that Michael's submission was both beautiful and technically a superior project, and exceptionally well researched. One judge's comments: "'Wow' is an appropriate expression of excitement this design brings to consideration. The symbolism of the water features as Florida springs complimenting the associated plant communities is simply a work of art."
Michael's family moved from suburban Chicago to Merritt Island, Florida, when he was ten years old, and the two environments were quite different. Michael always liked building and designing things, and when it came time for college, he started as an architecture major. But in his sophomore year he switched to landscape architecture and knew immediately that it was the right choice for him. Michael likes that landscape architecture involves more than buildings; it's making experiences that feel very special and unique. He hopes to graduate in 2022. Because a career in landscape architecture can go in many different directions, he is excited about the opportunities ahead, and considering a graduate degree in urban planning.
We awarded second place to Joseph Brisco.