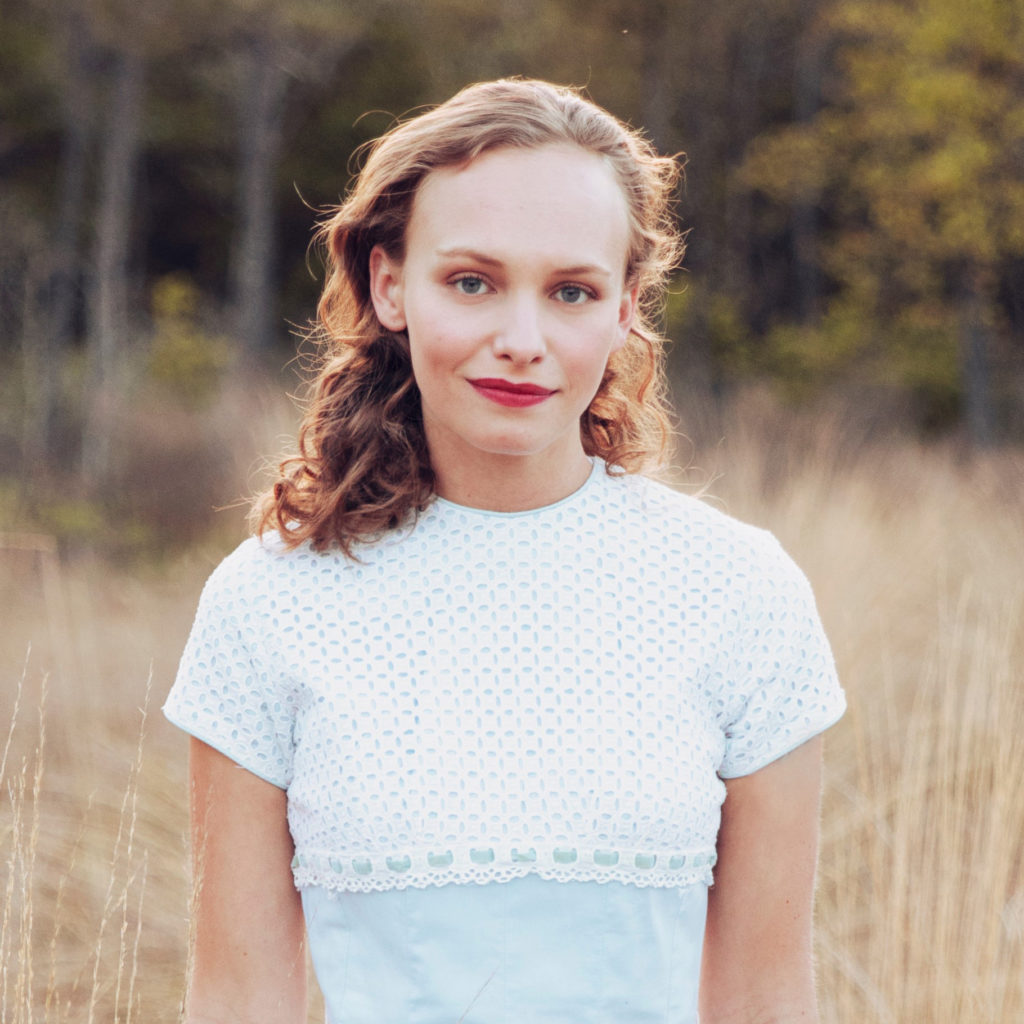 Fall 2019 Real Florida Design Challenge
We need to sell the beauty and resiliency of Real Florida. It's an easy out to use known palettes that keep getting repeated. I want to know and include native plants that will work and support the ecosystem.

Isabella A. Guttuso, Fall 2019 Real Florida Design Challenge Award Winner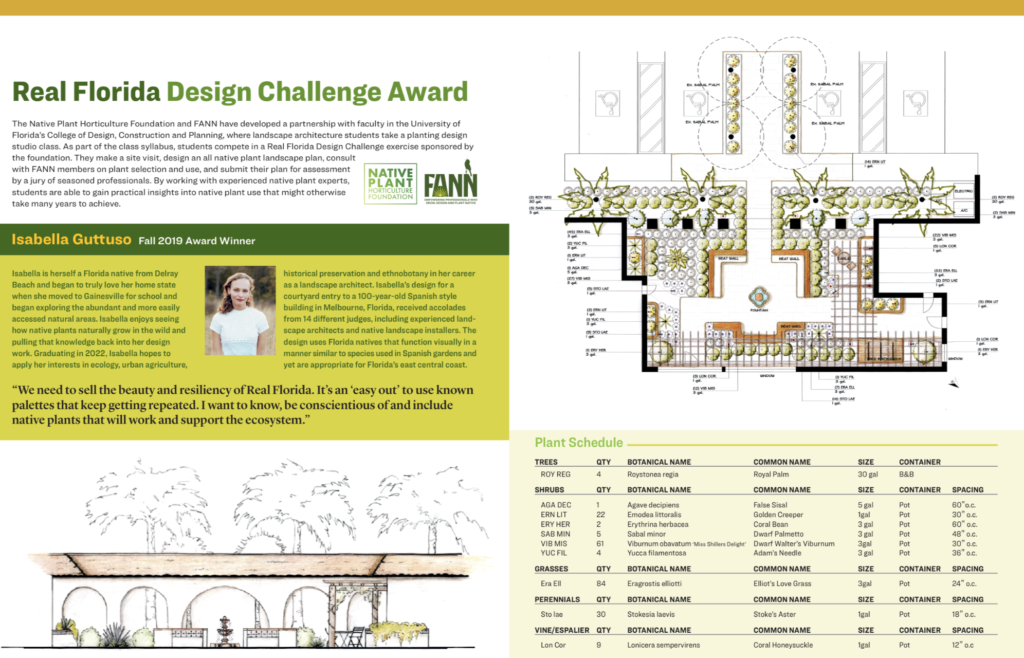 Isabella Guttuso's design for a 100-year old Spanish style office building received accolades from 14 different judges, including experienced landscape architects and native landscape installers. The design uses Florida native plants that function visually in a manner similar to species used in Spanish gardens and yet are appropriate for the East Central Florida coastal location. Several judges commented on the creativity and inspiration in the design. In selecting this plan over several other worthy submittals, the judges noted that Isabella presented an exceptionally strong plant palette and that her design had an excellent chance of meeting stated landscape goals over time.
A Florida native from Delray Beach, Isabella grew up close to the ocean and enjoyed hiking outdoors. But in heavily urbanized South Florida, she did not have easy access to the region's natural variety of native ecosystems. It wasn't until Isabella moved to Gainesville for college and began exploring the abundant and more easily accessed natural areas that she began to truly love her home state. Now she spends every spare minute exploring preserves and trails, discovering native plants and sharing her discoveries on social media. Isabella enjoys seeing how native plants naturally grow in the wild and pulling that knowledge back into her design work.
Isabella started her college career with a scholarship supporting her photography work and studies. In her sophomore year, Isabella said "no" when she was first asked if she had ever heard of landscape architecture. When she realized it offered an opportunity to blend her interests in art and science, she began taking elective classes in horticulture and landscape design. She also worked part-time with a local landscape architecture firm specializing in the use of native plants, an experience that gave her insight into "what works" vs. what just "looks good."
Isabella received her Bachelors in Fine Art in 2019 and has worked as a freelance photographer since 2013. She is pursuing a Masters in landscape architecture and expects to graduate in 2022.
The Fall 2019 challenge also recognized runner up Eliza Breder.